Wanted I will buy your Osceola County Lot , Land , Acre , Lots , Acres !
email: Landintheusa@aol.com
Call or Text 609-703-4567 or
Add Your Lot to the Sell List NowReply Click here
For Sale Lot up front close to gate
Click here or picture for details and pictures
Suburban Estates is used for camping , hunting , and 4 x 4 wheeling , ATVing and target shooting.
I am buying Lots now is Suburban Estates Osceola County Florida !
Let me know what you got and how much you want!
Anyone need Recreational Fun Land to ATV ride or 4x4 on over 10,000 acres?
Trails , mud pits , streams and much more!
I add no extra fees to purchase land!
Keys are issued and registered to lots, you must buy a lot to get a key!
A lot gets you a deed to get access to a key(s) to the gate to get in and use 10,000 acres of recreational land.
Suburban Estates is about 10,000 acres of Vacant land with a Locked Gate entrance off Holopaw Groves Road.
Keys are issued to PROPERTY OWNERS ONLY.
One key per Owner.
An owner can have anyone they want out there.
However, you must be with an owner or own a key otherwise you can be prosecuted for trespassing.


Call or text 609-703-4567 or email Landintheusa@aol.com



Suburban Estates Holopaw Florida recreational land atv hunt mudding shooting range
Lots For Sale , make that camp you have been wanting!

You can get up to 1 key on each .31 acre lot!

You can get up to 2 keys on each .625 acre lot if put in 2 names!

You can get up to 4 keys on each 1.25 acre lot if put in 4 names!

***** SEPA CLUB controls the gate keys, *****




Recreational uses , you pick the lot you want.

With one Key and Warranty Deed closing costs included!

Keys are issued and registered to lots, you must buy a lot to get a key!
I will email you a contract, all I need are names and an address for ownership.
As soon as I get payment I will mail the Deed to County to Record, County will mail deed to buyer.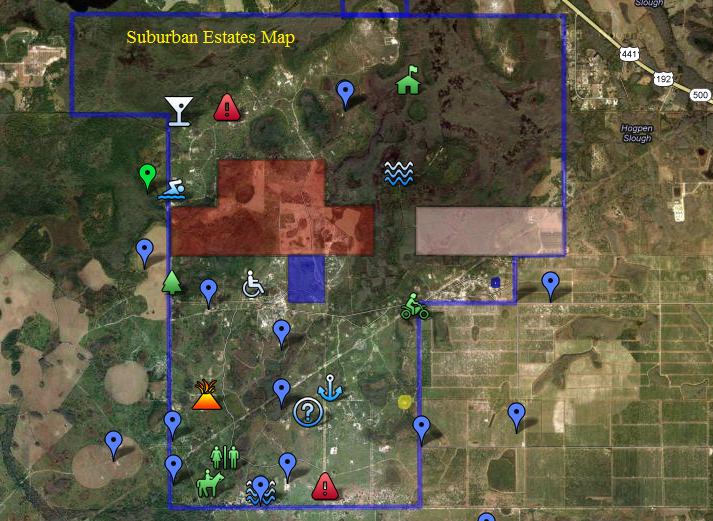 Holopaw New Years Day 2012 found on Youtube
Holipaw Helirun found on Youtube
Holopaw 2012 ATV muddy waters
Suburban Estates Gate
You need to be a land owner to get a key to the gate.
The gate is located at the end of Holopaw Groves Rd St. Cloud FL.
Security Notice Under Electronic Video Serveillance!!
Florida Forest Service