Wanted I will buy your Osceola County Lot , Land , Acre , Lots , Acres !
email: Landintheusa@aol.com
Call or Text 609-703-4567 or
Add Your Lot to the Sell List NowReply Click here
Suburban Estates is used for camping , hunting , and 4 x 4 wheeling , ATVing and target shooting.
I am buying Lots now is Suburban Estates Osceola County Florida !
Let me know what you got and how much you want!
Anyone need Recreational Fun Land to ATV ride or 4x4 on over 10,000 acres?
Trails , mud pits , streams and much more!
Land I Sell comes with a written 30 day Money Back Guarantee
I add no extra fees to purchase land!
Keys are issued and registered to lots, you must buy a lot to get a key!
A lot gets you a deed to get access to a key(s) to the gate to get in and use 10,000 acres of recreational land.
Suburban Estates is about 10,000 acres of Vacant land with a Locked Gate entrance off Holopaw Groves Road.
Keys are issued to PROPERTY OWNERS ONLY.
One key per Owner.
An owner can have anyone they want out there.
However, you must be with an owner or own a key otherwise you can be prosecuted for trespassing.
Internet Special Sale Price for the SE2223 .31 acre Lot $850!
With one Key and Warranty Deed closing costs included!
Good Clean Title! We have Title Insurance on this property!
This special is only for people who do not require a special tour showing of Suburban Estates and who have not had a special tour showing from us.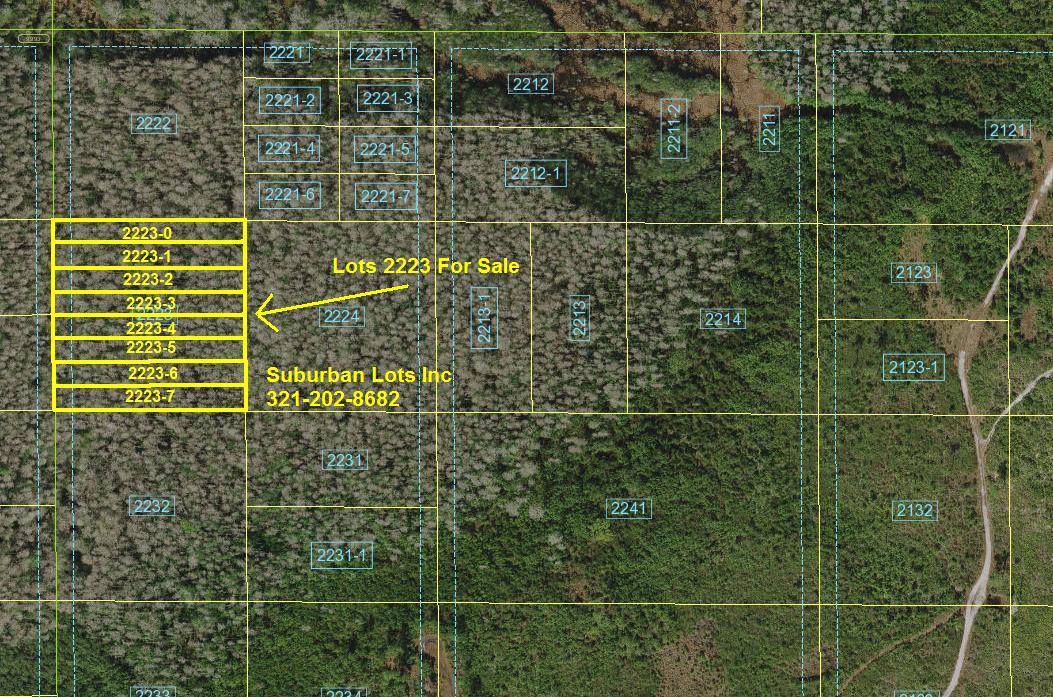 Wet Lot 4113-0 a .31 acre, For Sale with one key $950.00